Join our community of over 150,000 members and enrich your life with activities, interest groups, social connections, companionship and more.
Community & companionship for anyone over 50.
Stitch is the world's largest companionship community created by members, for members. Being part of a community makes life richer and more fun. Because everyone needs companionship, especially now.


Our Stitchers love to get together in groups. Whether it's a new movie, exhibit, or just dinner, we make it easy to meet other Stitchers in a group setting.

Stitch helps its members find and make new friends and companions who are enriching their lives through shared interests and activities.
Companionship in all its forms
Here is a short intro to Stitch from Community Founder Andrew Dowling.
If you live in a remote area or a small community, or face challenges that make it difficult for you to attend activities in person, Stitch can still help you form social connections.
Stitch has helped thousands of members build vibrant social lives, even if they can't attend events or activities in person. Check out some of their stories here!
Stitch includes virtual events, group chat, and online discussions to help members all over the world build new relationships.
We'd love you to join us.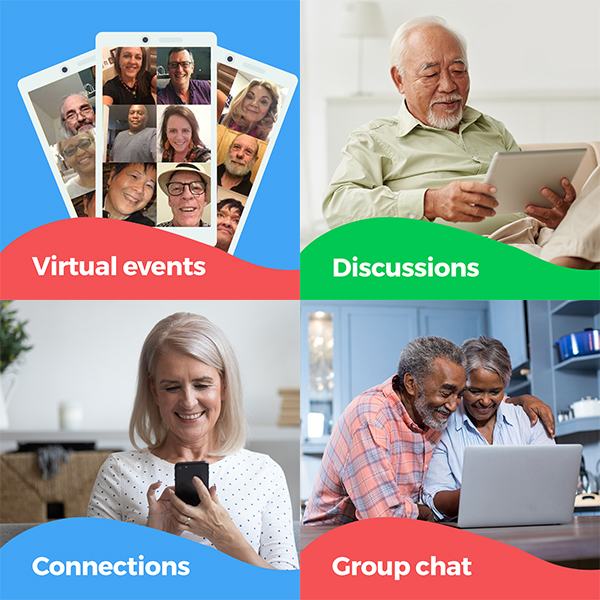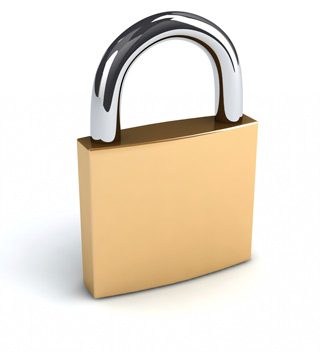 No other community does more for the safety of its members than Stitch. Before communicating on Stitch, all our members must perform a verification check, which prevents scammers and con-artists from abusing our site or contacting our members. This also ensures that all our members are ages 50 and up, keeping the Stitch community peer-to-peer and safe.
Stitch uses 256-bit data encryption with the highest level SSL Certificate available, keeping all your Stitch information totally secure.
Please read our Definitive Guide to Staying Safe Online!
Available anywhere you are
Stitch is designed to work on all devices, no matter how big or how small. You can expect the same simple, safe and easy-to-use experience whether you've got an iPhone, iPad, Android phone or are using Stitch on a Mac or a PC. 
Connect with other members anytime, anywhere.
Join the world's community for mature adults and get in touch.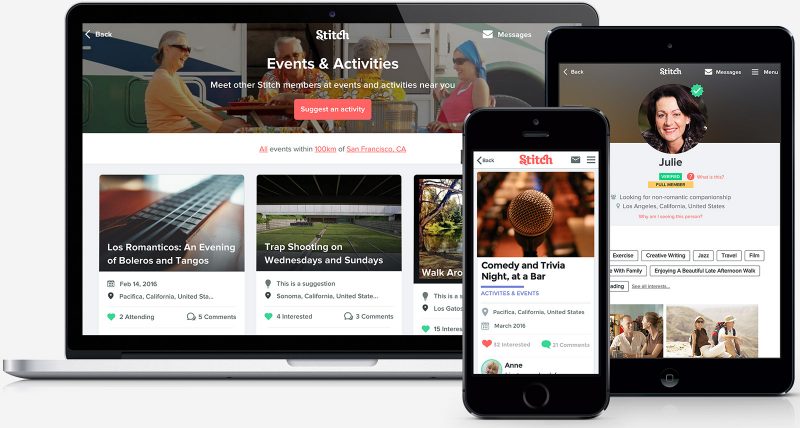 What are our members saying?
There's more fun to be had after 50.
What are you waiting for?
Stitch now has members in most cities around the world and a Limited Stitch membership is free, so there is no reason not to sign up, get connected to other members with similar interests, and enjoy being part of the community as it grows in your area!